Havas breaks tradition of the holiday jingle using Google Vision API.

WHAT IS THIS REALLY FUN/COOL/INTERESTING THING
Snap a photo of anything you like and the experience will identify the object. Via speech synthesis, it will sing a customized holiday jingle rhyme about that object synced to a beat.

Combined with an animated GIF layered on top of the image, it will turn your shot into a
15 second personalized Holiday Card that you can share across social channels.
FULL EXPERIENCE HERE: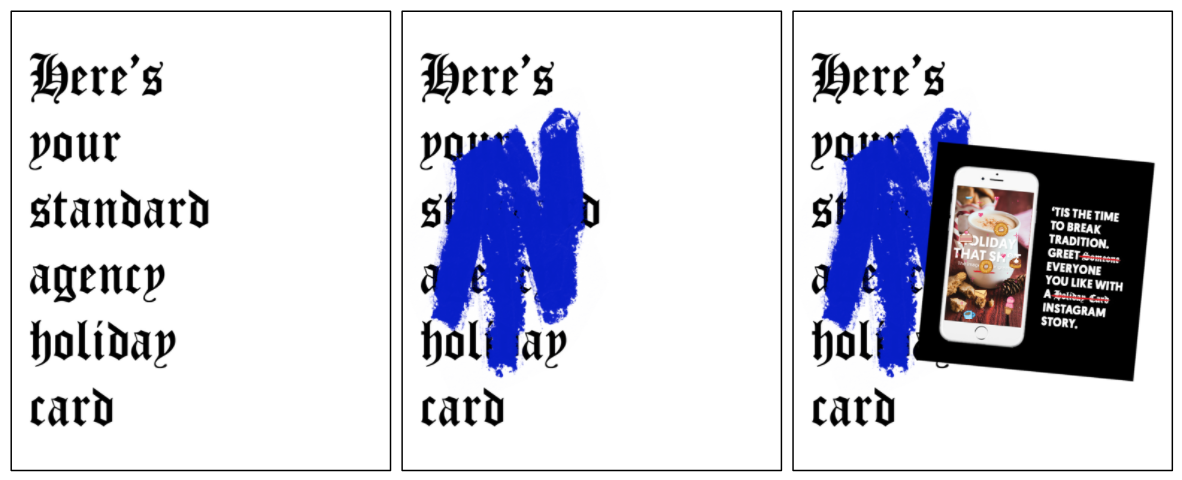 PREVIEW, DOWNLOAD, & POST
A beat starts. Holiday food rains down. Jingle voice-overs:
Time to admit if you've been naughty or nice,
This image reading API will figure out your vice.
That's a [ DUDE ], not some [ FOOD ]
A holiday gift that's sure to add some spice.
Curl up by the fire with this [ DUDE ]
Cus baby, it's cold outside today
At least it's not a picture of some [ FOOD ]
That wouldn't have sent any warmth your way.